Moving Forward
-
Israel Houghten
Join us on Facebook @
Crystalminstry.org
Subscribe to our YouTube Channel (Crystal Cathedral) to receive a library of past and current messages!!!
Join us from your home for our Tuesday Night Tarrying (TNT) services every Tuesday at 8 p.m.
​
​
Noon Day Prayer- Wednesdays @ 12 NOON VIA Conference call
Wednesday night Bible study @ 7 p.m. on all Social Media Platforms. You Can Also listen to our broadcast in our parking lot on 106.9 FM (Crystal Wave Radio)
​
Sunday Drive-In service @ 10 a.m.
Join US in our Parking lot and listen to our broadcast live on crystal wave radio 106.9 FM. Also Available on Facebook Live, You Tube, Marco Polo, & our conference call Line.
Conference Call number:
(605) 313-5964
Access Code: 673492#
​
​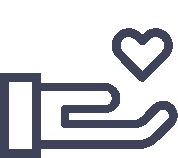 Every man according as he purposeth in his heart, so let him give; not grudgingly or of necessity; for God loveth a cheerful giver.