Join us on Facebook @
Crystalminstry.org
Subscribe to our YouTube Channel (Crystal Cathedral) to receive a library of past and current messages!!!
Join us from your home for our Tuesday Night Tarrying (TNT) services every Tuesday at 8 p.m.
​
​



Noon Day Prayer




Wednesdays @ 12 NOON VIA Conference call

Wednesday night Bible study @ 7 p.m. on all Social Media Platforms. You Can Also listen to our broadcast in our parking lot on 106.9 FM (Crystal Wave Radio)




In-person services




We Have returned to IN-Person Services in our worship center! Please join us every Sunday @ 10:30 A.M. for morning worship Experience at the crystal!





Parking Lot Services




we will also continue our Parking lot services on crystal wave radio 106.9 FM as well as our live streams on Facebook and Marco Polo. Recorded services are also available via YouTube.





YouTube & Facebook




Please subscribe to the crystal cathedral's YouTube page to access our past services. Lastly, we are still providing services via conference call.





the Conference Call number




(605) 313-5964

Access Code: 673492#



COOLJC Women's Council Virtual Sessions October 22-23, 2022
District Services Locations -TBD October 29-30, 2022
VA Western Diocese Convention Crystal Cathedral, Dillwyn VA November 10-12, 2022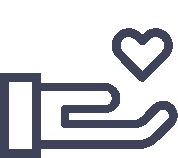 Every man according as he purposeth in his heart, so let him give; not grudgingly or of necessity; for God loveth a cheerful giver.